Alkemist Labs Announces Four Verdure Ingredients Pass Required Testing, Qualified to Use Alkemist Assured Seal
Garden Grove, CA (June 19, 2023) –Alkemist Labs announces that Verdure Sciences®, one of the first ingredient suppliers to commit to the Alkemist Assured™ testing transparency program, now has several ingredients under the program's quality seal:
Ashwagandha Extract Powder (Withania somnifera)
Witholytin® (Withania somnifera)
Bacognize® (Bacopa monnieri)
Longvida® Optimized Curcumin® (Curcuma longa)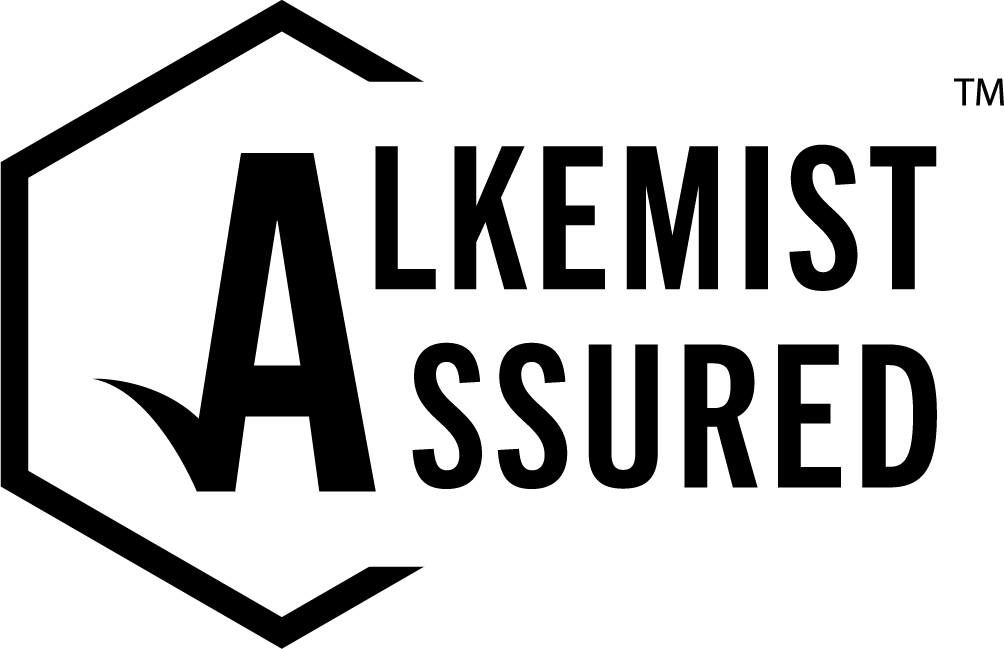 Tests these ingredients passed include identity, assay, and screening for heavy metals and pesticide contaminants.

Brands wishing to demonstrate their quality commitment and assurance may apply for the use of the Alkemist Assured™ seal on product sales and marketing materials.  This program requires that participant companies utilize Alkemist identity, potency, and contaminant testing services for raw material and blended ingredient quality to prove they meet the standards for the program.  A minimum one-year commitment is required for each product in the program to be permitted to use the Alkemist Assured™ seal, with tests repeated quarterly.
"We are proud to offer products that carry this seal further confirming identity, potency, and purity through such a respected third-party," said Verdure's VP, Sonya Cropper. "The Alkemist Assured seal provides additional transparency in testing that supports our commitment and fight against adulteration."
Bhaumik Darji, Quality Assurance Manager with Verdue Sciences® explained, "We are very proud to announce that four of our products have already passed the rigorous testing of the Alkemist Assured™️ program. This is an assurance for our commitment to delivering high quality ingredients with utmost transparency, traceability, and integrity."
"We congratulate Verdure for practicing true transparency and a deep commitment to stringent product testing," said Alkemist Labs CEO Elan Sudberg. "When we launched this program, we anticipated having companies with strong reputations for quality see the value, and Verdure confirmed our expectations."
Elan commissioned a special animated to celebrate Verdure's milestone:
About Alkemist Labs
Alkemist Labs is an ISO 17025 accredited contract testing laboratory specializing in plant authentication, botanical ingredient identification, quantitative analytical services and contaminant screening for the Food & Beverage, Nutraceutical and Cosmeceutical industries. Located in a state-of-the-art facility in Garden Grove, California, Alkemist Labs offers clients a wide range of specialty research services to evaluate the identity, purity, and quality of botanical raw materials, dietary ingredients, and finished products. DEA registered 1, 2, 3n, and 4 for over 20 years, Alkemist is also approved to be on California Department of Food and Agriculture (CDFA) list for hemp testing. Alkemist Labs also produces a complete line of Composite Reference Botanicals (CRBs), critical tools for botanical identity verification. Since it was founded in 1997, Alkemist Labs has become the ideal "Partner for Quality" to companies interested in producing high quality natural products requiring independent, third-party analysis, Stability/Shelf-life studies, Certification of Analysis, and cGMP compliance.
About Verdure Sciences
Verdure Sciences® manages ingredient innovation throughout the integration of supply network, production, and research platforms. With an expanding pipeline of proprietary, standardized botanical ingredients supported by pharmacokinetic, pharmacodynamic, and clinical research profiles, we work toward our unified vision to offer safe, effective ingredient solutions. Verdure Sciences® is a registered trademark of Verdure Sciences®, Inc. For our most current patent and trademark information, please visit: https://vs-corp.com/ip/ | https://vs-corp.com for more information.
MEDIA CONTACT: 
Suzanne Shelton, The Shelton Group
Suzanne@SheltonGroupPR.com
Cell: 847-922-545