By Bryan Fine
Attending the International Conference on the Science of Botanicals was an enriching and fulfilling experience. From the informative presentations and discussions to the welcoming and collaborative atmosphere, the conference proved to be an ideal forum for exploring new ideas, connecting with industry friends, and gaining a deeper understanding of the issues facing our industry.  The conference was a reminder of the power of collaboration, knowledge-sharing, and scientific inquiry, and I feel honored to have been a part of it.
The International Conference on the Science of Botanicals (ICSB) in Oxford, Mississippi brought together experts and enthusiasts from around the world to discuss the latest research and advancements in the field of botany. Over the course of the conference, attendees had the opportunity to attend talks and presentations on a wide range of topics, including plant phytochemistry, regulations, and advancements in technology. With so much knowledge and expertise in one place, the conference proved to be a valuable opportunity for networking, learning, and inspiration. ICSB always earns its reputation as one of the most important industry conferences of the year.
As a sponsor and attendee at the ICSB, I was impressed by the depth and breadth of knowledge on display. While all of the talks and presentations were informative and engaging, there were a few that stood out to me in particular. One was a presentation by an FDA staff member on emerging trends for supplement fraud.  The presentation focused on mislabeled and adulterated products, which shed light on an important and reoccurring issue in the botanicals industry. The presentation highlighted the need for greater transparency and oversight to protect consumers and ensure that products accurately contain the ingredients listed on the label.   Another notable topic was synthetic biology, which explored the intersection of technology and plant biology. This presentation opened my eyes to new possibilities for creating novel plant-based products and finding innovative solutions to environmental challenges. Overall, I found the conference to be a valuable opportunity to learn from experts in the field and gain new insights.
Aside from the informative presentations and discussions, the atmosphere and culture of the conference is unmatched. The event fostered a welcoming and collaborative environment that encouraged open dialogue and the exchange of ideas, along with fun networking opportunities. I particularly enjoyed participating in the lawn games and was thrilled to win first place for the second year in a row. It was refreshing to be surrounded by like-minded individuals who are passionate about advancing the field of botany and promoting scientific inquiry. The science-oriented discussions were enlightening and insightful, challenging me to think critically about the issues facing the botanicals industry and consider new approaches to problem-solving. Overall, the atmosphere and culture of the event made for a truly memorable experience, and I look forward to defending my title again next year as Lawn Games Champion.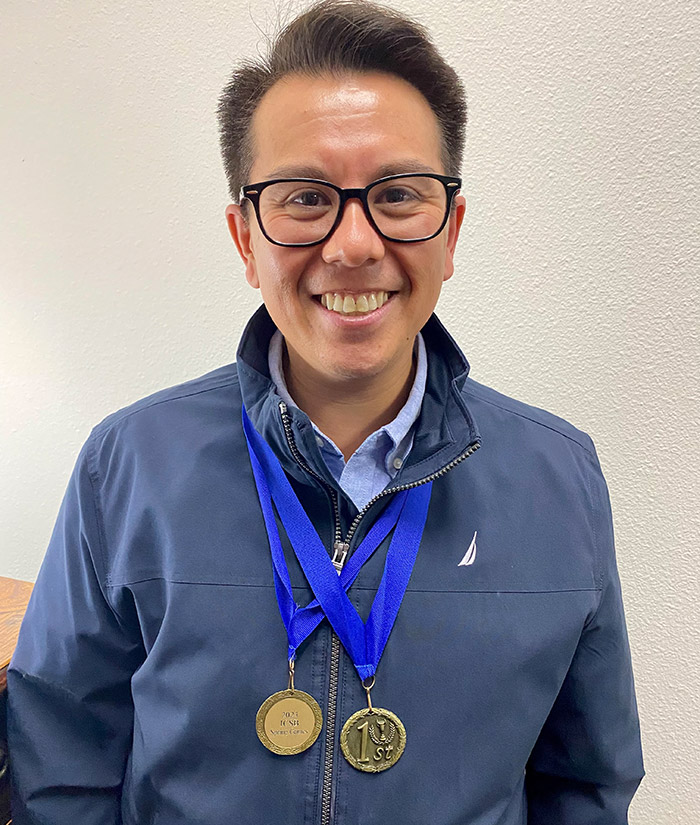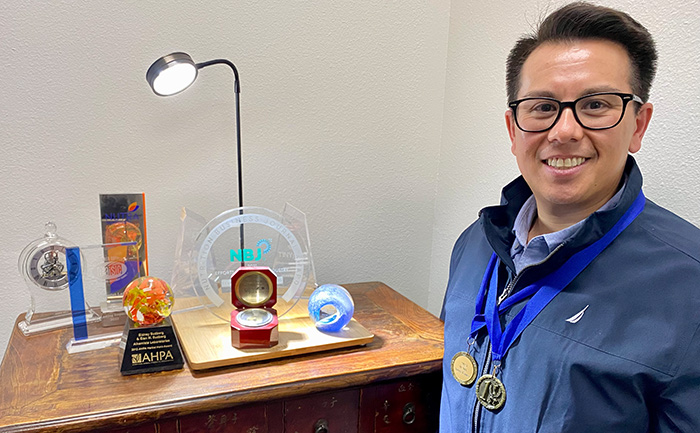 The hardware is really adding up, and yes, Lawn Games Champion medals count!