Heavy Metals, Pesticides, and Residual Solvents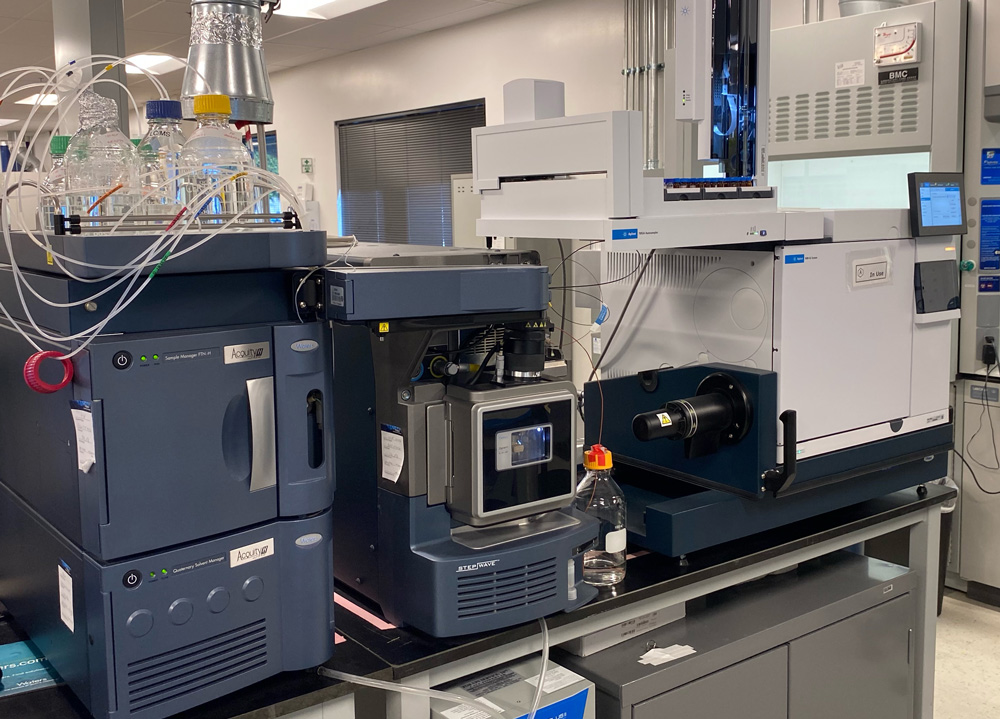 Contaminant testing is an essential component of meeting GMP requirements, and verifying a clean product, alongside identity testing.
We screen for heavy metals, residual solvents, and pesticides to the highest standards with the most sensitive equipment and test methods.
PESTICIDES
Although pesticides are considered a single category, it takes four separate analyses of different instruments to test for all those substances listed in USP 561, which sets criteria for sampling.

HEAVY METALS
Growing plants can pick up contamination, including heavy metals in the soil and environment. Our capabilities enable us to satisfy both USP 561 and Prop 65 limits.

RESIDUAL SOLVENT
USP method 467. GC/MS, the most sensitive and most precise instrument, allow us to see even extremely low levels of contaminants.
We work with our clients to ensure test methods are appropriate for their intended use by identifying and using an appropriate scientifically valid method for each established specification.
UPLC-MS/MS
Ultra-Performance Liquid Chromatography Triple Quadrupole Mass Spectrometry (UPLC-MS/MS) with Electrospray Ionization is used for multi-residue pesticide analysis due to its high selectivity and sensitivity. We developed and optimized a method using this technology for the determination of multiple pesticide residues in various samples matrices prepared by a QuEChERS extraction technique.
APGC-MS/MS
Atmospheric Pressure Gas Chromatography Triple Quadrupole Mass Spectrometry (APGC-MS/MS) is used with QuEChERS extracted samples for multiple residue pesticide analysis in numerous matrix type samples. The APGC source is a 'soft' ionization technique with reduced fragmentation, and a high level of matrix tolerance gives the sensitivity and specificity for pesticide residue compliance analysis.
ICP-MS
Inductively Coupled Plasma Mass Spectrometry (ICP-MS) is used to determine heavy metals in botanicals and dietary supplements. Heavy metals, which are associated with health risks, can be introduced in botanicals when grown in contaminated soil or during manufacturing processing. Microwave digested samples are analyzed using ICP-MS for trace level analysis of these elemental impurities.
HS-GC-MS/MS
Headspace Gas Chromatography Triple Quadrupole Mass Spectrometry (HS-GC-MS/MS) is used to identify volatile organic compounds used or produced in the preparation of botanical extracts and dietary supplements. A method using HS-GC-MS/MS and GC-MS/MS for all Class 1 and Class 2 USP <467> Residual Solvents has been developed for dietary supplement formulations.
THE ALKEMIST LABS DIFFERENCE
The level of expertise demonstrated by the lab you've chosen speaks volumes about your commitment to accurate identity, potency, and purity testing. The correct analytical technique needs to be properly chosen and matched to each individual test sample to help your product meet regulatory requirements.