Alkemist Labs Develops and Validates a Method for Psychedelics Derived from Plants and Fungi
Garden Grove, CA (June 7, 2023) –Alkemist Labs has developed and validated an analytical method to determine amounts of psychoactives in plant and fungi materials. The method covers fungus and plant raw materials, extracts, processed material, as well as finished product forms. Alkemist Labs has DEA registration 1, 2, 3n, and 4, allowing them to have and analyze controlled substances, which enables them to legally test these substances.
Lab Director, Anthony Fontana Ph.D., spearheaded this LC-MS/MS Analytical method development and validation to determine amount of psychoactive in the plant materials. After he developed a universal method to quantitate all the psychoactives, the method was validated following the appropriate recognized analytical validation protocols.
"With all of the promising research that is being done on psychedelics, especially for treating PTSD and addiction, having the ability to control the dosage is essential," Anthony said.  "Obviously, this requires accurate quantitation of these compounds, which we are now able to offer."
"This is a bold step for an analytical lab to take, but very much in keeping with Sid and my reverence for all plants and fungi, which extends to psychedelics and the traditionally known benefits of these substances," said  Elan Sudberg, Alkemist Labs CEO.  Elan was one of the driving forces behind the American Herbal Products Association's early involvement with the cannabis industry via the AHPA Cannabis Committee, for which Elan was the foundational chair, a role he is also filling for the AHPA Psychedelic Plants and Fungi Committee founded in 2022.For identity testing of psychedelic plants and fungi, Alkemist uses the same methods and expertise for any other plant or fungus. Alkemist's ISO 17025 flexible scope is useful for psychedelics, as it indicates the accrediting body, the American Association for Laboratory Accreditation (A2LA), has confidence in Alkemist's expertise to apply appropriate valid methods in a complex and fluctuating product market, which psychedelics certainly are. The next step is for Alkemist to apply to have the new analytical psychedelics method added to their ISO scope of accreditation.
In related news, Sidney Sudberg will be a speaker at The Mushroom Summit to be held in Denver Colorado June 19 – 23.  Alongside this functional mushroom event will be the Psychedelic Conference 2023 where Alkemist will be exhibiting. Sid will touch on the new Alkemist test method as relates to psylocibin and psilocin in his presentation. 
For more information or to submit samples, contact sales@alkemist.com. 
Psychedelic / Psychoactive Plant, Fungi and Compound Analysis List: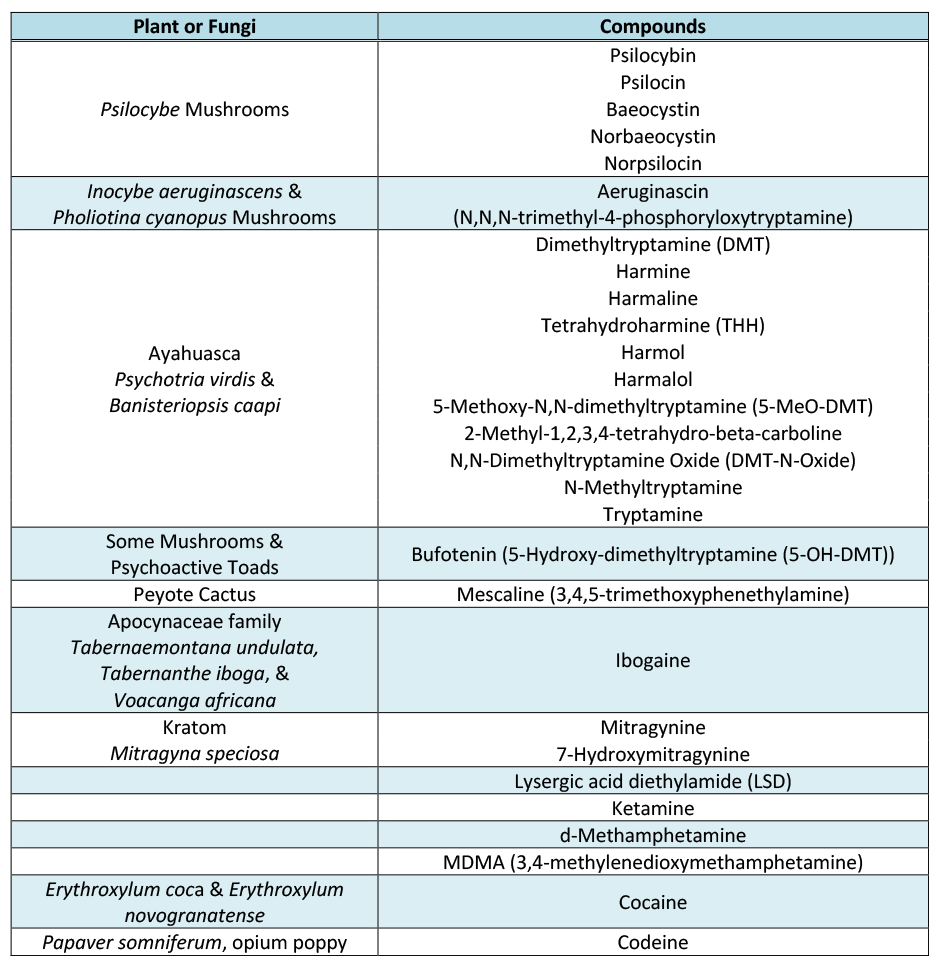 About Alkemist Labs
Alkemist Labs is an ISO 17025 accredited contract testing laboratory specializing in plant authentication, botanical ingredient identification, quantitative analytical services and contaminant screening for the Food & Beverage, Nutraceutical and Cosmeceutical industries. Located in a state-of-the-art facility in Garden Grove, California, Alkemist Labs offers clients a wide range of specialty research services to evaluate the identity, purity, and quality of botanical raw materials, dietary ingredients, and finished products. DEA registered 1, 2, 3n, and 4 for over 20 years, Alkemist is also approved to be on California Department of Food and Agriculture (CDFA) list for hemp testing. Alkemist Labs also produces a complete line of Composite Reference Botanicals (CRBs), critical tools for botanical identity verification. Since it was founded in 1997, Alkemist Labs has become the ideal "Partner for Quality" to companies interested in producing high quality natural products requiring independent, third-party analysis, Stability/Shelf-life studies, Certification of Analysis, and cGMP compliance.
MEDIA CONTACT: 
Suzanne Shelton, The Shelton Group
Suzanne@SheltonGroupPR.com
Cell: 847-922-5454