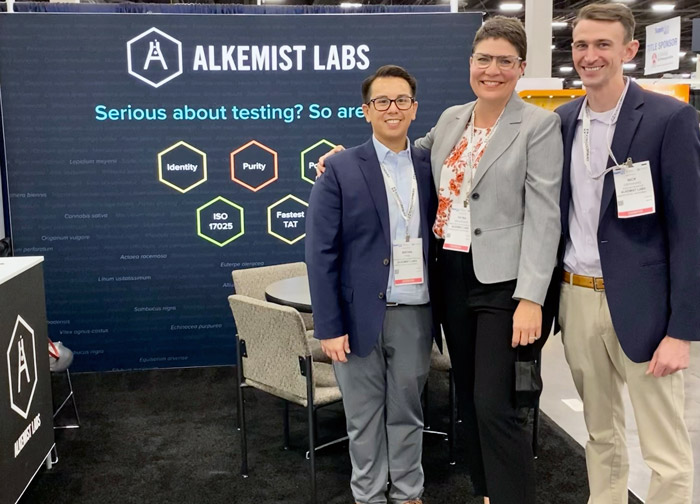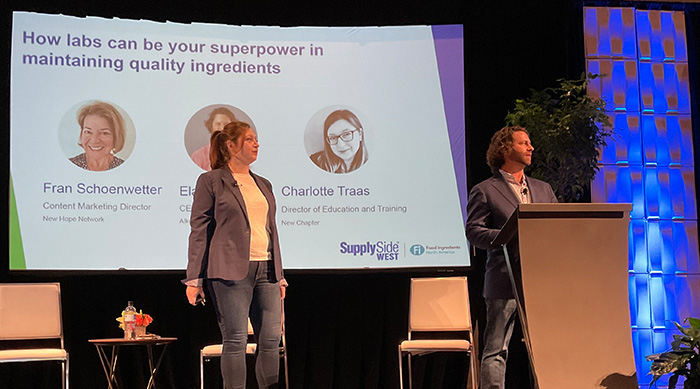 To say that 'it was good show' would be an understatement as SSW 2021 might go down in the history books as one of the best trade shows of the decade. While the NBJ Summit was terrific, really terrific and CRN annual meeting amazing, truly amazing, nothing beats the Las Vegas energy coupled with the Natural Products Industry after being relegated to zoom meetings for nearly 2 years.
To start, it was good to see and embrace my friends in person. Some hugs seemed to last forever in efforts to catch up for lost time. So many hugs… Sadly, some of my favorites were unable to attend, and their lack of presence was palpable. In a few cases we toasted to our missing comrades in hopes to see their faces in person in March.
If that wasn't enough, and it was, we debuted a partnership solidifying seven years of evangelical work to bring lab testing to the consumer. Thanks to Charlotte Traas of New Chapter for being my Yamal. The thick frozen ice was broken on stage where we unveiled the concept of empowering brands to see and use quality as their super power. It's simple, you already do all the right tests with the best labs, now proudly share that from the mountain tops.
The show floor was busy but not overly crowed and my excellent sales team got to show off our new booth.
Next my good friend Stephen Daniells of NutraIngredients-USA put on a small reception where I was re-recognized along with the legendary Loren Israelsen of UNPA as a past winner of the Nutra Champion award. Next to Loren, who was deemed a legend before I started Alkemist Labs with my father, I feel unworthy but managed to silence my imposter syndrome and enjoy the roses for a bit.
As if that recognition wasn't enough, Keynote Speaker, Executive Coach & Author Simon T. Bailey recognized Alkemist Labs and our efforts to make company culture a KPI during his inspiring speech.
Of course the amazing team at What's Up with Supps, led by the extraordinary Diana Morgan, put on an outrageous Halloween costume party at the House of Blues. It was just what we all needed.
I spent my last day at the show learning at AHPA's botanical Congress where the focus was on immune health, which is kinda important these days…
Lastly, I didn't get Covid and am grateful for the precautionary measures taken by Informa's 'AllSecure' program which was the approach taken to enhancing the health and safety standards in response to COVID-19. To further fortify my own safety, I got the shot (intramuscular Vitamin C, Glutathione, and Zinc) before and after the show which may (insert the generic claim we are allowed to make). Our immune health is critical and there is no better time to start taking more supplements than now. Just make sure they are tested by the best labs.