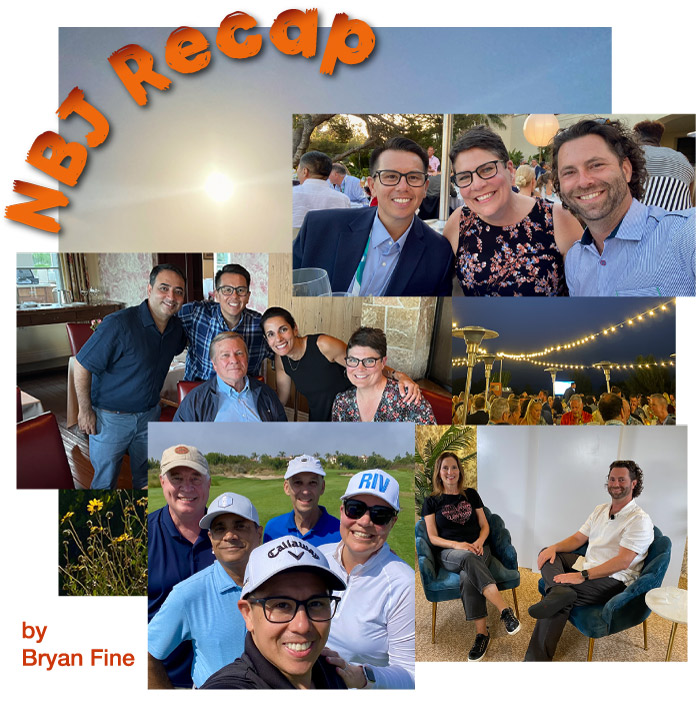 Elan, Petra, and I were very pleased to attend the NBJ Summit last month, this year returning to the scenic Terranea Resort in Palos Verdes, CA. It brought together industry experts to explore the theme of agility and adaptability in uncertain times. The vibrant ambiance of the resort set the stage for engaging discussions against a backdrop of natural beauty. Evenings spent by the patio fire allowed for relaxed exchanges with industry friends, amplifying the overall experience.
The summit encompassed a diverse range of subjects, delving into in-depth analyses of the U.S. and global nutrition industry, supply chain volatility, and the intriguing dynamic between direct-to-consumer and retail strategies. Highlighting the event's forward-looking nature, emerging areas such as phage therapy, AI, and psychedelics were thoughtfully examined, underlining the industry's unwavering commitment to innovation. Claire Morton's Data and Trends overview held important insights into the post Covid landscape, inflation impacts, and the botanical and fungi category.
Of the many memorable moments, Dr. Merlin Sheldrake's keynote presentation stood out as particularly illuminating. His insights on the growing significance of fungi in dietary supplements and our everyday life were both captivating and enlightening. This engaging session shed light on the immense potential of harnessing mushrooms' properties for our well-being. If you are not familiar with his work, I encourage you to read his New York Times best seller, "Entangled Life".
As I reflect on the NBJ Summit, the themes of adaptability, innovation, and collaboration resound as key takeaways. We always find this gathering valuable, which is why Alkemist is a sponsor. I remain grateful for the experience and am eager to translate these insights into actionable strategies.